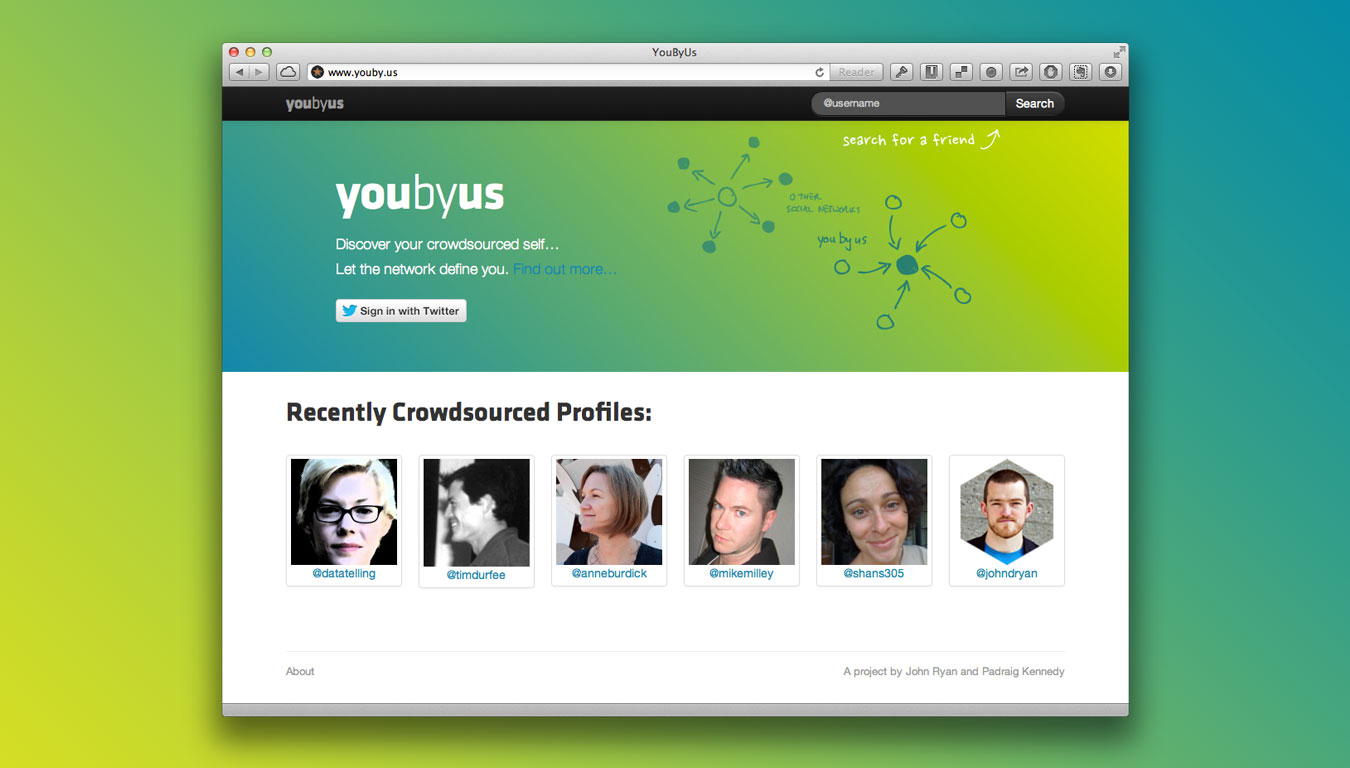 Context:

Academic Project

Date:

Launch:
Discover your crowdsourced self. Let the network define you.
YouBy.Us is a wiki social network. It is a social media platform in which your friends—not you—author your profile.
YouBy.Us inverts the model of existing platforms in which a user's profile and postings are authored and curated by the individual themselves to present a particular image. It allows your social circle to create and edit your profile, but restricts you from having any direct input.
Contribute at www.youby.us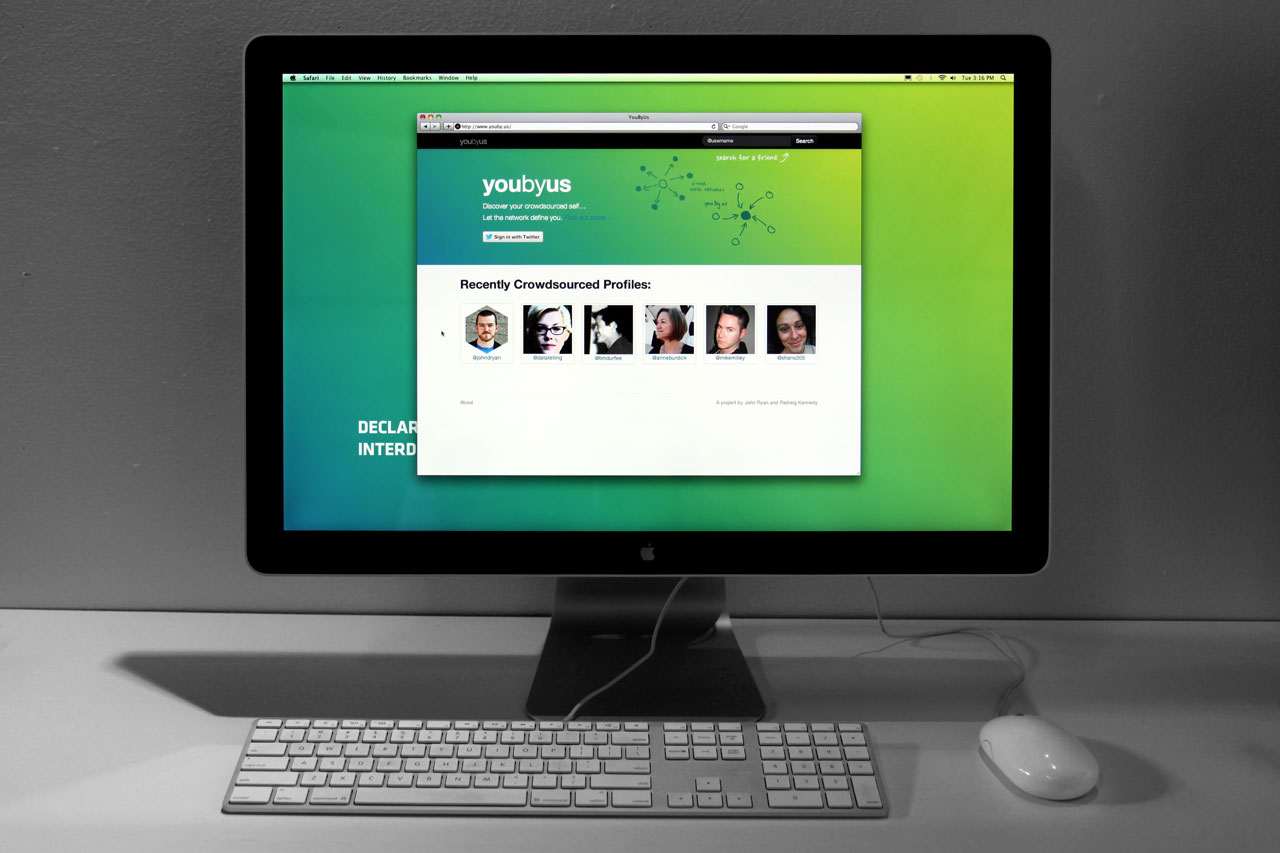 This project is part of the body of work and research that constitute my MFA thesis, Declarations of Interdependence.