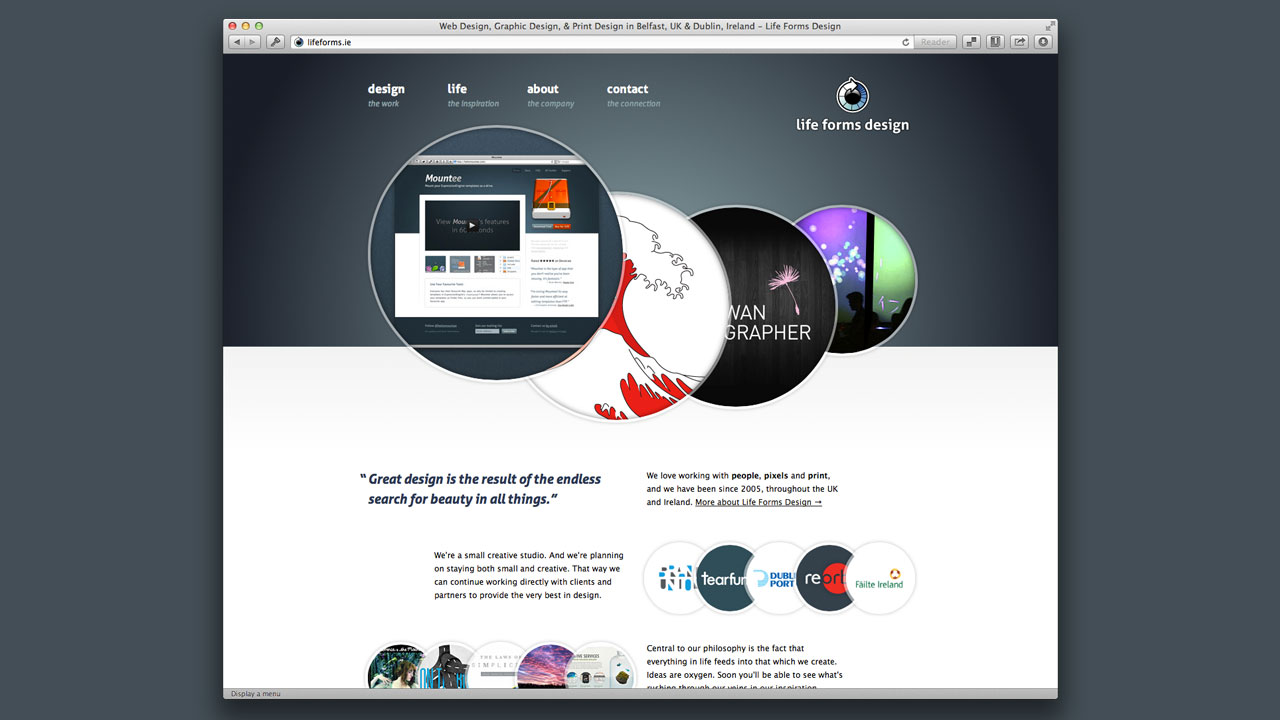 A small creative studio working with people, pixels and print
In a hammock in Equador, I dreamt of starting my own design studio. Five years later I'd worked with over 100 companies worldwide.
Initially founded as a one-man studio, I later led teams of freelancers, providing creative direction, user-experience strategy, and implementing design solutions (web/digital, branding, print). I managed all client-relations, new business generation, and front-end development.
I worked with over 100 clients globally, including:
Public & Private Sector:

Fáilte Ireland (Irish tourism board),
IPA (Irish academic institution),
Dublin Port (regional port authority),
The Brand Union.

Media & Arts:

Universal Music Ireland,
Vagrant Records (Santa Monica),
Believe Digital (UK),
Tyrone Productions (leading Irish Television company)

Charity & NGO:

Habitat for Humanity
Samaritan's Purse (Ireland)
Tearfund
The Leprosy Mission (Ireland)