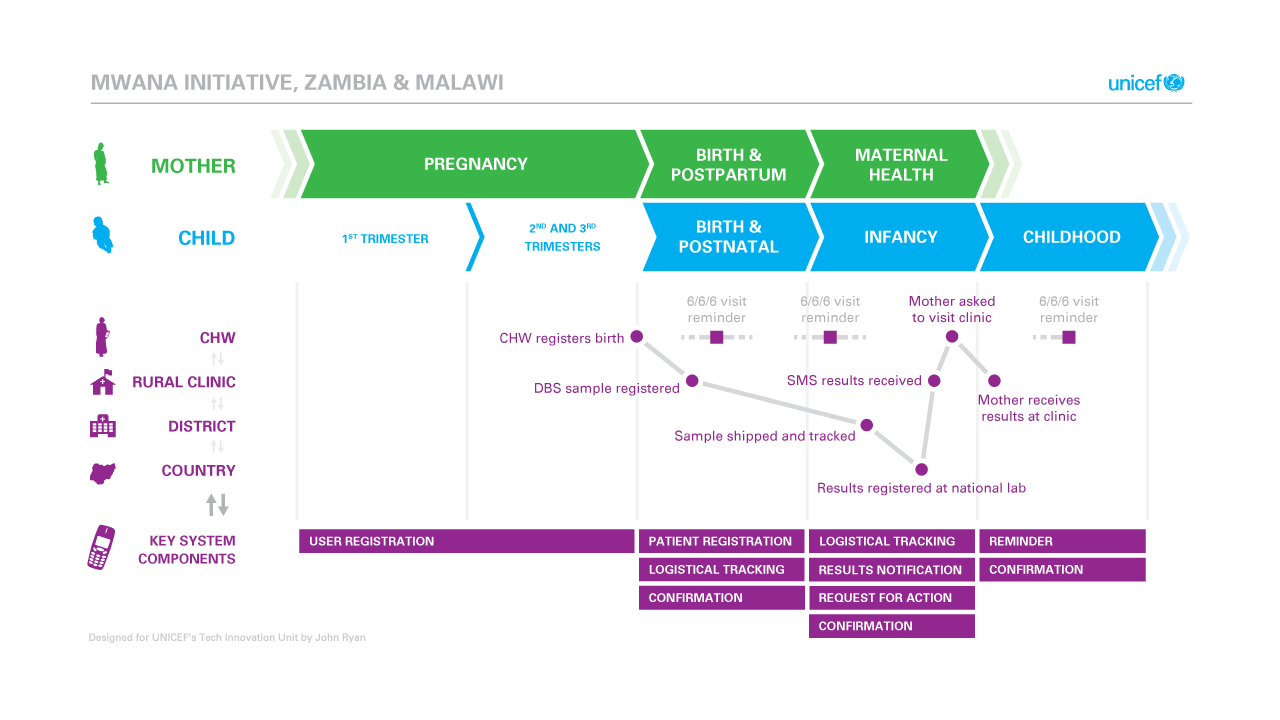 UNICEF: mHealth Strategy
Visualising a Global Strategy for mHealth
While working with UNICEF's Tech Innovation Unit, I was involved in defining and communicating their vision for scaling mHealth projects (healthcare supported by mobile devices).
This project was an exciting opportunity to work with domain experts as they defined their vision, providing visual systems and frameworks to not just communicate these strategies, but to use as tools for discussion, refinement and shared understanding.
In meetings with key mHealth stakeholders, the visual frameworks I had developed were used as a common 'map' of the shared landscape. Together, this map could be adjusted and refined.
As further versions were developed and refined with the team at frog design who adopted my initial work, they provided the basis for a workshop at the 2012 Global AIDS Summit to develop strategies for the use of mobile technology in the effort to prevent mother-to-child transmission of HIV.
Read more in these posts I wrote for the UNICEF Tech Innovation Unit's blog: